About
Welcome to
Sars Infotech
SARS Infotech is analogously fresh but equally capable enough to stand toe-to-toe with the leading organizations providing Custom Software Development and Social Media Marketing support. Our head office being located in the heart of NCR; we take pride in telling that we already have spread our territory to Rohini (Delhi) and Lucknow (Uttar Pradesh). It won't be wrong to say that we are constantly working forward to become one of the fastest-growing organizations in India. Adhering to this we aim to extend our services in countries like Dubai, Australia, and Botswana.
We take pride in our experienced and diligent team to back us up and help in growing our reach in the domains including Custom Software Development, Web Design, and Social Media Marketing.
Our expert team of web designers, web developers, digital marketing experts, SEO content writers, website coordinators, telemarketing, and customer support. Our executives are always there to help you in improving your digital visibility across platforms. SARS Infotech Pvt Ltd. has kept on delivering services to almost all the industries including Textiles, Pharmaceuticals, Insurance Software, Human Resource Management Software, Accounting Software, Warehouse Management, Share Market, Automobiles, Agriculture, Homely Goods, Office Materials, Hospital & Medical, Industrial Suppliers, Tools & Equipment, Machinery, Food & Beverages, Real Estate, Matrimonial Services, Sports Goods, Herbal & Ayurveda medicines, Gem Stones, Construction, Health & Beauty, Education & Institutions, Astrologers and so on.
Services
We do offer awesome
Services
Our Expertise
Our Vision
At SARS Infotech Pvt Ltd, our vision is to be a leading provider of innovative custom software development and digital marketing solutions. We strive to help businesses of all sizes achieve their goals by delivering cutting-edge technology and exceptional customer service. We believe in constant evolution and growth, and are committed to staying at the forefront of industry trends and advancements. We envision a future where businesses can fully harness the power of technology to drive success and growth.
Our Mission
/
Our mission at SARS Infotech Pvt Ltd is to empower businesses with the tools they need to succeed in today's digital landscape. We achieve this by providing custom software development and digital marketing services that are tailored to meet the unique needs of each client. We are dedicated to delivering solutions that increase efficiency, productivity and competitiveness. We strive to build long-term relationships with our clients, based on trust, integrity and mutual success. Our goal is to be a valued partner for businesses, helping them to achieve their objectives through the effective use of technology.
Portfolio
Check our
Portfolio
Ut possimus qui ut temporibus culpa velit eveniet modi omnis est adipisci expedita at voluptas atque vitae autem.
Pricing
Our Competing
Prices
Ut possimus qui ut temporibus culpa velit eveniet modi omnis est adipisci expedita at voluptas atque vitae autem.
Free
$0
/ month
Aida dere
Nec feugiat nisl
Nulla at volutpat dola
Pharetra massa
Massa ultricies mi
Recommended
Business
$19
/ month
Aida dere
Nec feugiat nisl
Nulla at volutpat dola
Pharetra massa
Massa ultricies mi
Developer
$29
/ month
Aida dere
Nec feugiat nisl
Nulla at volutpat dola
Pharetra massa
Massa ultricies mi
F.A.Q
Frequently Asked
Questions
Why Choose us?

SARS Infotech (P) Ltd has a varied number of options in IT services and solutions which makes it easier for you to choose the best-suited option. Our experts in all the departments have a good experience that gives us an edge over our competitors. Our specialised teams are well-equipped in providing Customer-oriented services through numerous methods such as Custom Software Development, App Development (Both Android and IOS), Social Media Marketing, Graphic Designing, Content Writing, and others. We also give 24×7 customer support services to our existing as well as prospective clients.

What are the special features of our custom software development?

Our uniquely customised software or web applications are designed and developed keeping in-line with our customers. Once you agree on the terms to start the project with us; our efficient software development team works closely to understand, strategise and create customised software for you. Our dedicated software ensures efficient Time Management, ease of use, security, cost-effective policies, automation system, and other important things. Relying on our custom software development services will not be a bummer for you because our professionals start their work only after due research.

What are the unique things in our app development services?

With such high competition in the market, there has to be something different in a service provider that gives them an edge over others. Right? Apart from having an experienced and an alert team of app developers we are always keen to work closely with our clients. Right from the time you allot us the project to the time, it gets delivered, our app developers always ensure that there is not a single thing that skips the mind. Our team is not just efficient but also up for adhering to the strict deadlines given by the clients. We are well equipped with developing and designing apps for Android as well as IOS platforms. Our apps are duly tested before we deliver it to our clients to avoid any issues. We use multiple platforms such as Java, Kotlin, Retrofit and Volley while in android networking libraries whereas when the app is to be developed on the IOS platform we work on Swift and React-native. Our apps are device responsive, version controllable, map navigation, social media capable and user-friendly.

From where will I get to know about the various Social Media Packages?

As we have already told, there is a wide range of options when it comes to services, quotations, solutions. If you wish to know the options you can either talk to our business development team or drop us a query. Post this, we will get back to you as soon as possible. To get a rough idea you can also use the cost calculator on our "services page" that will help you in getting a rough idea about the cost.

What all services are available in our organisation?

SARS Infotech is a growing IT-firm that is currently offering 7 major services including Content Writing, Website Designing and Development, Custom app development, SEO & ORM, Digital Marketing, Mobile App Development, and social media marketing.

Are you deals in IT Hardware products like Laptop/ Desktop

Yes, we deals in new Laptops, Desktops, Servers, UPS. we Are authorised reseller of Asus | Lenovo | Dell | Accer & other 250 Companies
Team
Our Hardworking
Team
Ut possimus qui ut temporibus culpa velit eveniet modi omnis est adipisci expedita at voluptas atque vitae autem.
Walter White
Chief Executive Officer
Sarah Jhonson
Product Manager
William Anderson
CTO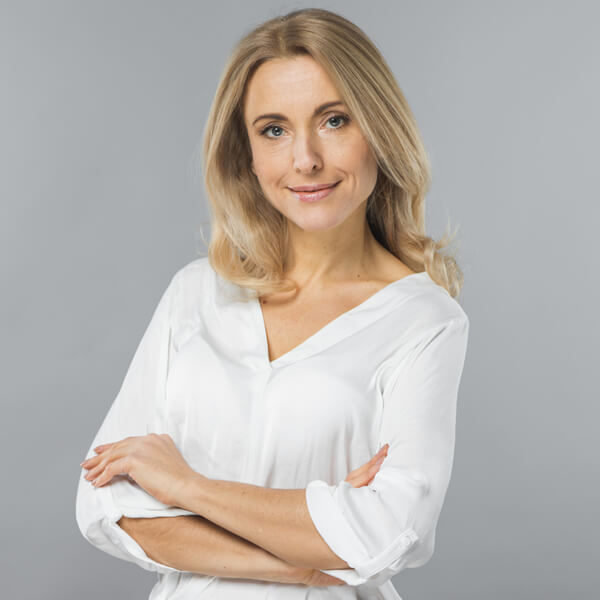 Amanda Jepson
Accountant
Contact
Contact US
We're here to help 24/7
Location:
Unit 623, Level 6, Sector 62, Noida, Uttar Pradesh
Email:
wecare@sarsinfotech.com